New York Maritime Accident Lawyers
New York Harbor and the Port of New York are renowned as some of the busiest and most crucial shipping ports in the world. It's a place where enormous tankers, tugboats, fishing vessels and cargo ships jostle for position in the waters, making it an inherently dangerous place for maritime workers. Despite the numerous safety measures in place, every year, hundreds of maritime workers and seamen suffer injuries, either as a result of the natural hazards of the maritime industry or due to the negligence of vessel owners, coworkers or employers.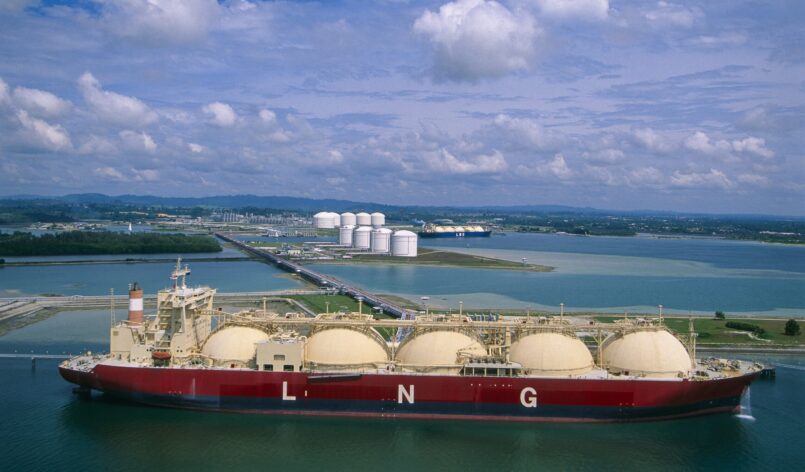 In the aftermath of a maritime accident, the physical and financial consequences can be overwhelming. That's why the experienced Jones Act lawyers at Doyle Dennis LLP are here to help. Our team of experienced attorneys is dedicated to supporting and advocating for those who have been injured or harmed while working on or near the water.

We recognize that maritime law is a complex and specialized field that demands expert knowledge and experience. Our attorneys are deeply familiar with the intricacies of maritime law and will work tirelessly to ensure that you get the justice and compensation that you deserve.

At Doyle Dennis LLP, we understand that each client has a unique story, and each case requires an individualized approach. That's why we take the time to listen to our clients' stories, to understand their needs, and to tailor our approach accordingly. We strive to provide compassionate and personalized legal representation, ensuring that our clients feel supported and empowered throughout the entire legal process.

Whether you've been injured in a boating accident, maritime explosion, or any other type of maritime incident, we are here to fight for your rights and protect your interests. We are committed to providing our clients with the care and support they need to recover from their injuries and move forward with their lives. If you or a loved one has been injured or killed in a maritime accident in New York, contact us today at Doyle Dennis LLP to schedule a consultation. We're here to help you get the justice and compensation you deserve.
When a Maritime Accident Happens in New York: What You Need to Know and Do
In the event of a maritime incident in New York, taking quick and informed action is crucial to ensure the safety of all parties involved and to minimize potential harm or injuries. With this in mind, here are some key steps that should be taken in response to such an event. By following these measures, you can help to safeguard the well-being of those affected and help ensure that the situation is managed effectively.
Take immediate steps to protect yourself:

In the unfortunate event of a maritime accident in New York, your top priority should be your safety. If you've been injured, it's essential to take immediate steps to protect yourself. If you're unable to move or find yourself in a hazardous location, seek help from a crew member or qualified individual without hesitation. Taking prompt action can make a significant difference in your recovery and well-being. Remember, swift action can prevent further harm and ensure that you receive the necessary medical attention.

Seek Medical Help: If you have been injured in an incident, seeking medical help should be one of your primary steps. Without prompt medical attention, even seemingly minor injuries can worsen and lead to long-term health complications. Whether it means being transported to a hospital or receiving treatment from a medical professional on site, obtaining immediate medical assistance is essential to your recovery. Delaying medical help could also jeopardize any potential insurance or legal claims related to the incident. Remember, taking care of your health is crucial, so don't hesitate to seek medical help as soon as possible.
Alert the appropriate officials:

After ensuring your safety, it is recommended to report the incident to a supervisor or appropriate authority as soon as possible. This will help ensure that the incident is officially documented, and an investigation can be initiated to determine the cause and identify any potential safety hazards. It is also important to cooperate fully with any investigation and provide accurate information to assist in determining the cause of the accident. 

Record the details of the accident:

As soon as you can, you should create an accurate record of the occurrence, document the date, time, and location. Note any injuries or damages with detailed notes and photographs. Record all relevant facts and details, and preserve any evidence left behind, such as equipment or tools. This ensures that all relevant information is available for future investigations or legal proceedings.

Contacting Individuals as Incident Information Sources:

In the event of a maritime accident or injury, it is crucial to seek out individuals who can provide information about the incident. This may include crew members, witnesses, or other individuals who were present at the time. Gathering their contact information and recording their statements can help establish a clear picture of what occurred and ensure that the incident is accurately documented. By taking these steps, you can help protect your legal rights and pursue the compensation you need to recover from the accident or injury.

Consult with a lawyer specializing in maritime law:

Consulting an experienced maritime injury attorney is crucial if you've been injured while working or lost a love one due to someone else's negligence at sea. They can guide you through the legal process, explain your legal rights and options, and assist you in obtaining the compensation you deserve. It's essential to seek help from a law firm with expertise in the proper area of law to ensure the best possible outcome. A skilled maritime attorney can help you gather evidence, represent you in court, and provide valuable legal guidance.

Continue with Treatment Plan for the Injury:

After an emergency injury, it's crucial to follow your healthcare provider's instructions and receive the necessary medical attention, including physical therapy, rehabilitation services, and other recommended procedures. Though these treatments may not be enjoyable, they are essential to your recovery and should be taken seriously. Skipping any aspect of your treatment plan could delay your recovery or lead to long-term complications. By staying committed to your treatment plan and maintaining open communication with your healthcare provider, you can give your body the best chance to heal and regain its strength

Caring for Your Body and Mind During Recovery: Maintaining physical and mental health is crucial after suffering a maritime injury. To ensure a successful recovery, it's essential to get sufficient quality sleep, eat a balanced, nutritious diet, and seek support from loved ones or other reliable sources. Engaging in low-impact exercises or activities, having fun, and scheduling time with loved ones can help relieve stress and anxiety while improving overall health. If necessary, seeking help from a mental health professional is a sign of strength and can be essential to coping with the effects of the injury. Prioritizing self-care and engaging in healthy behaviors can help ensure a bright and healthy future.



If you or a loved one has been injured or killed in a maritime accident in New York waters, it's crucial to seek legal guidance from a highly experienced maritime law firm. Our attorneys have the specialized knowledge and expertise necessary to help you navigate the complex legal system and seek justice and financial compensation. We have a proven track record of success in handling maritime cases, and we understand the importance of acting quickly in these situations.

Time is of the essence when it comes to accidents at sea, so it's essential not to delay in seeking legal help. Contact Doyle Dennis LLP today to schedule a free consultation, and let us help you obtain the financial compensation you need to move forward with your life.
Effective Representation in Maritime Legal Matters: Our Firm's Experienced Litigators
At Doyle Dennis LLP, we understand the complexities of maritime injury claims and the challenges you may face after being injured during maritime work on or near the water in New York. As one of the top maritime law firms in the country, we are dedicated to providing effective and responsive legal services that prioritize your needs.
Under maritime laws such as the Jones Act, you have the right to pursue financial damages if you or a loved one has suffered an injury or death in New York inland or coastal waters. However, the claims process for maritime injuries can be confusing and requires extensive legal knowledge. Our team of experienced maritime attorneys at Doyle Dennis LLP has successfully navigated these types of claims for years, with a proven track record of success.
We work closely with local legal counsel to provide you with added experience and availability throughout the claims process. Based in the Gulf Coast region in Houston, Texas, maritime injury claims are a top priority for us. We have the necessary expertise to handle Jones Act claims in both state and federal courts, and we are able to work with local courts and law firms nationwide.

Free Consultation and Nationwide Representation on a Contingency Fee Basis
At Doyle Dennis LLLP, we offer a free consultation to discuss your case, and we work on a contingency fee basis. This means that you don't pay unless we recover compensation in your case. Our firm has earned an international reputation as one of the top American law firms in maritime personal injury cases. We have helped injured maritime workers and their families recover compensation after an accident or fatality on or near the water, and we are committed to helping you do the same.
Curious about our track record? Check out our Significant Cases page to learn more about our successful maritime injury cases.


Understanding the Jones Act for New York Offshore Injuries
The Jones Act, a critical federal legislation that came into effect in 1920, provides vital protections to seafarers who sustain injuries while performing their duties aboard a vessel. The Act covers injuries sustained in navigable waters within the United States, including the high seas, and enables seamen to pursue compensation from their employers for any damages incurred, such as medical expenses, lost income, and pain and suffering.
Furthermore, the Jones Act applies to offshore platforms operated and owned by American corporations, regardless of their location in foreign or international waters, as long as the platform is deemed a vessel and the affected worker qualifies as a seaman. This guarantees that seamen working on these platforms are also safeguarded by the law and can seek remedies from their employers.
To determine whether your offshore injury is covered by the Jones Act, several crucial factors must be evaluated. One such factor is whether you qualify as a seaman, based on your job responsibilities, the amount of time you spend on the vessel, and your relationship with the owner/operator. Additionally, it's essential to consider whether the injury occurred on a vessel or offshore platform in navigable US waters or under US corporate employ in foreign or international waters. Lastly, evaluate your overall contribution to the vessel or platform's mission or function. Carefully assessing these factors can help determine your eligibility for legal protection and compensation for your offshore injury.
If the aforementioned conditions are met, the Jones Act can serve as a legal framework to seek damages and enable you to pursue legal action against your employer. However, navigating the complex legal landscape surrounding the Jones Act can be a daunting task. Therefore, it's advisable to hire an experienced Jones Act attorney who can guide you towards the most appropriate course of action for your case.
It's essential to understand that the Jones Act only extends to seamen, a specific group of maritime workers who play a critical role in a vessel or platform's mission or function. These workers dedicate a considerable portion of their working hours to this objective, which can involve a range of routine tasks, including vessel or platform maintenance, repairs, and operations. If you've suffered an injury while working in the maritime industry but don't meet the seaman criteria, other statutes like the Longshore and Harbor Workers' Compensation Act (LHWCA) may provide compensation.
Ultimately, if you're a seaman who has sustained an injury while working on a vessel or offshore platform, the Jones Act can offer a legal framework for pursuing compensation from your employer. However, it's crucial to seek the assistance of a skilled and knowledgeable maritime attorney, such as those at Doyle Dennis LLP, to ensure you receive the compensation you're entitled to. Our firm can assist you in navigating the intricate legal aspects of maritime injuries and determining the most effective strategy for pursuing your claims.


Jones Act Claims in New York: What You Need to Know About Your Entitlements
Every day, New York's bustling waterways play host to vessels of all shapes and sizes, from local tugboats to massive cargo ships traversing international waters. But regardless of a vessel's size or origin, its owners have a legal obligation to ensure the safety of maritime workers who come into contact with it. In the event of an accident resulting in injury or death, federal law mandates that the vessel owner provides prompt medical care, as well as maintenance and cure to cover financial losses and medical recovery. This means that, regardless of the cause of the injury, American maritime employers are required to provide maintenance and cure to their Jones Act Seamen.
If you're a maritime worker who has suffered an injury while on the job in New York waters, you may be eligible for maintenance and cure. Maintenance refers to a periodic sum that's meant to cover living expenses while you're unable to work due to an injury or illness. This amount may not be as high as you would expect and may only cover basic necessities like rent, transportation to medical appointments, food, and utilities. However, it can still be a lifeline to help you manage your expenses while you recover. By providing maintenance, your employer can help ensure that your life remains as normal as possible during this difficult time. Cure, on the other hand, refers to the medical expenses that you incur while you're recovering. Your employer is responsible for covering these expenses, regardless of whether their negligence caused the accident. This obligation continues until you reach maximum medical improvement, meaning that your condition has stabilized and isn't expected to improve further.
It's important to note that maintenance and cure can be claimed regardless of whether you have a separate Jones Act claim. If the accident or injury was the result of negligence, you may be eligible to pursue an additional Jones Act claim. Negligence can take many forms and may include unseaworthiness, which arises from unsafe conditions on a vessel or from the tools and machinery used in your work while onboard. Pursuing a Jones Act claim can be complex, which is why it's important to work with an experienced admiralty attorney who can guide you through the process and help you obtain the financial compensation you deserve for your injury, illness or death of a loved one.
Nationwide Representation for Injured Seamen and Their Families
Maritime workers who have suffered injuries on vessels within New York's coastal boundaries, such as seamen, oil workers, fishermen, and others, should seek the help of experienced maritime accident lawyers. Doyle Dennis LLP has a team of attorneys with specialized expertise in admiralty law and a proven track record of handling complex maritime matters. Since U.S. admiralty law falls under both federal and state court jurisdiction, you can choose a law firm located anywhere in the U.S. that has the necessary resources and expertise to handle your case. Our firm can help you take the necessary steps towards seeking a recovery for your injury, illness or loss of a loved one. Contact us today for a free consultation!


Why do I need a lawyer experienced with New York maritime law?
Navigating the highly specialized and complex world of maritime law can be a dizzying maze for the unexperienced, especially in New York where the bustling port is one of the largest in the United States. This is why it's crucial to seek out the expertise of specialized lawyers who have years of experience and involvement in maritime injury law.
Companies that operate in the maritime industry in New York often choose to work with nearby law firms to ensure that they have easy access to industry-specific knowledge and applicable laws. If you or a loved one has been injured or killed in a maritime accident in New York, it's important to hire a lawyer with a deep understanding of maritime law.
Under the Jones Act, a seaman in New York may be entitled to damages such as lost wages, future earnings, medical expenses, pain and suffering, mental anguish, and physical disability. An experienced maritime injury lawyer who specializes in Jones Act law can significantly increase your chances of achieving a successful financial recovery.
When searching for a qualified New York Maritime Injury attorney, it's vital to look for someone with a deep understanding of maritime law and a track record of success in the field. This is why it's essential to choose an experienced attorney who can guide you through your legal battle. At Doyle Dennis LLP, our attorneys have a wealth of experience navigating the complexities of maritime law and have a proven history of success in the field. You can be confident that you're receiving the best legal advice and representation available. Contact us today for a free consultation and to learn more about your rights.


Get a Free Consultation from Our Expert Maritime Trial Lawyers Today!
At Doyle Dennis LLP, we take immense pride in our ability to guide our clients through complex litigation matters, especially in the specialized area of maritime law. Our attorneys have extensive experience in litigating within courtrooms and handling litigation matters, ensuring that we provide excellent guidance and advice to our clients. We understand the unique laws and protections of the Maritime industry and offer a personalized strategy for every case.

Our commitment to our clients is exceptional, and we work tirelessly to protect their rights. We have a proven track record of effectively representing several clients in maritime cases. Our attorneys are well-versed in maritime rules, providing them with the required expertise to help you sail through the complexities of such cases.

If you've been injured or lost a loved one in a New York maritime accident, you need a law firm and attorneys that you can trust to fight for your claim. We understand that every case is unique and requires a personalized strategy, which is why we take the time to listen to our clients' concerns and tailor our expertise accordingly.

Don't hesitate to call us for a free consultation today. Our attorneys will evaluate your situation and provide you with an honest diagnosis of your legal options. We are passionate about what we do and dedicated to helping our clients get the justice they deserve.
Let Doyle Dennis LLP fight for you – contact us today!